Chablais Unesco Geopark, an open book retracing the history of the alps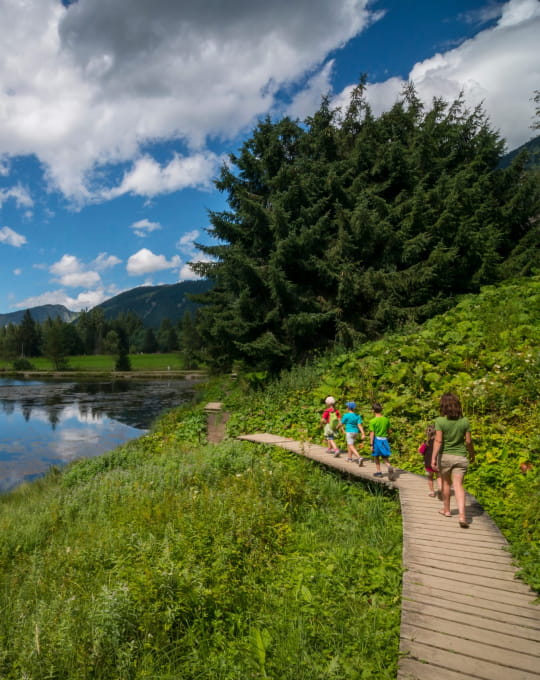 A DIFFERENT PERSPECTIVE ON THE LANDSCAPE
The life of local inhabitants in this extraordinary place is inextricably intertwined with its history. This strong connection between people and nature can be seen through traditional constructions, the use of the mountains, life in the alpine pastures, stories and legends, natural resources such as mineral water in Evian and Thonon.
Some twenty sites have been developed to offer visitors a moment of contemplation and explain the history behind the formation of the Alps.
#01
THE PANORAMIC VIEWPOINT AT CHAMPEILLANT   
While enjoying this 360° view over the Jura mountains, Lake Geneva, Chablais and Mont Blanc you can learn about the history of this landscape and the origins of Evian mineral water.
#02
Châteaux des Allinges 
Discover the medieval history of two fortresses, and beneath you one of the most stunning panoramic views over Chablais, transporting you to a period much further back in time, from the Alpine Tethys Ocean to the passage of the glaciers.
#03
BISE  
The mountain pastures of Bise are a timeless area, whose lands are shared between two towns. Here you can discover rural life, the history of its hidden lake and of the tributaries which run in to it yet come out 4 kilometres away.
#04
VALLON LAKE 
Under the waters of Vallon lake you can unlock the secret of the village submerged in 1943 by a natural disaster.
AN OPEN BOOK RETRACING THE HISTORY OF THE ALPS
The Chablais landscape is the result of an extraordinary history which began almost 250 million years ago, and which continues to be written today.
It all started in the depths of a tropical sea where deposits of sediments would later become the bedrock of Chablais. When the continents later collided, the rocks folded, broke and were raised, giving rise to the Alps. The advance of glaciers then sculpted the landscape which now offers breath-taking views from every angle.
The lands of Chablais can offer a unique scientific contribution to the world to help understand the history of the formation of the Alps.
Did you know ?
Mountain guides and heritage experts approved by the Chablais Geopark offer tours off the beaten track to share the secrets behind this extraordinary history.
Text and photos source : Géoparc Chablais