Four great lakes: exhilarating nature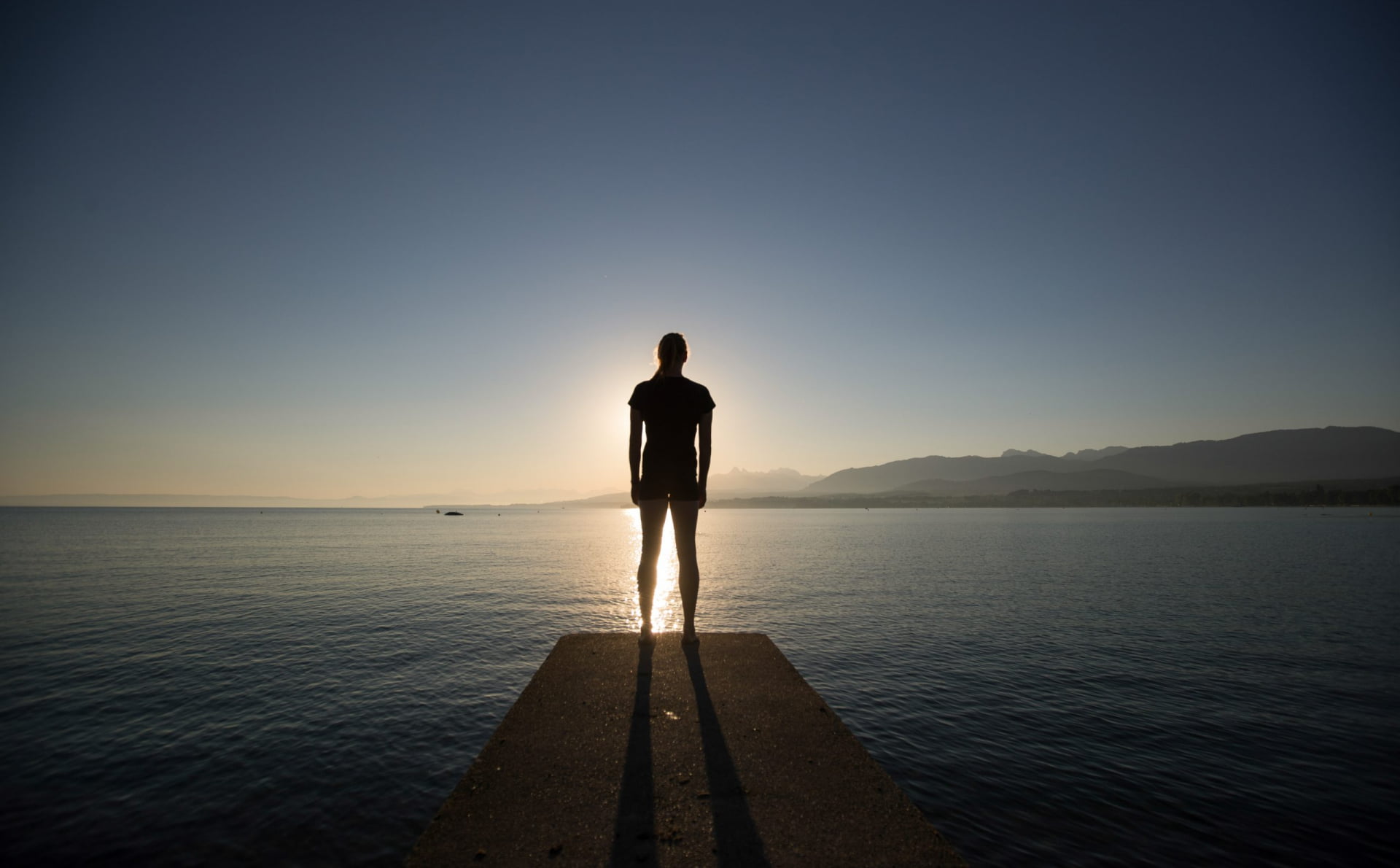 Open water
Set sail for Savoie Mont Blanc's four great lakes
Mountain seas
Lakes Aiguebelette, Annecy, Bourget and Geneva combine the delights of open water with outdoor activities.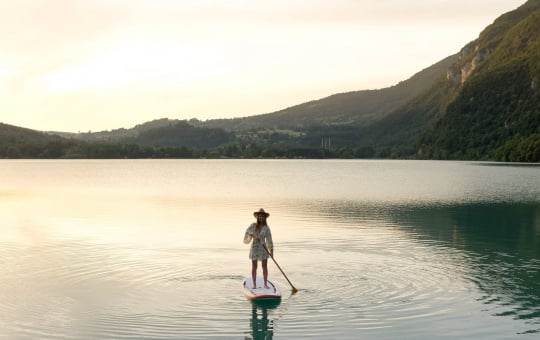 The most discreet
Lake Aiguebelette
Nestled at the foot of the Montagne de l'Epine, Aiguebelette, which means "beautiful little waters", is the gateway to the Avant-Pays Savoyard. The smallest of Savoie Mont Blanc's four great lakes is a regional nature reserve, unspoilt but extremely welcoming. As one of France's warmest natural lakes (up to 28°C in summer), it is a paradise for water sports, notably paddle boarding.
The wildest
Lake Bourget
Not far from Aiguebelette, to the north of Chambéry but still in Savoie, lies France's largest natural lake. Lake Bourget is the treasure of Aix-les-Bains, the Riviera des Alpes, whose facilities and services have earned it a three-star France Nautique rating. Although the Mont-du-Chat shore, opposite Aix-les-Bains, is only accessible by boat, the rest of the lake has a dozen beaches that are perfect for swimming and other water sports.
The most famous
Lake Annecy
Head east and you come to Lake Annecy, snuggled between the Bauges Mountains and the Aravis Range, one of the most beautiful gateways to Haute-Savoie.
Following the cycleway around the lake is a great way to appreciate this magnificent gem and its breathtaking mountain setting. 
The largest
Lake Geneva
Western Europe's largest lake laps against the northern edge of the Chablais mountains, in Haute-Savoie. 
Lying on the border between France and Switzerland, it is a veritable inland sea and a paradise for anglers and yachtsmen. It also boasts an amazing variety of family beaches, ranging from Excenevex, Lake Geneva's only naturally sandy beach, to Nernier's tiny pebble strand and the beaches of Thonon-les-Bains, a four-star France Nautique resort.
Our lakes are jewels with unique landscapes and a true connection with nature, now so essential
Stéphane Tourreau
Free-diving champion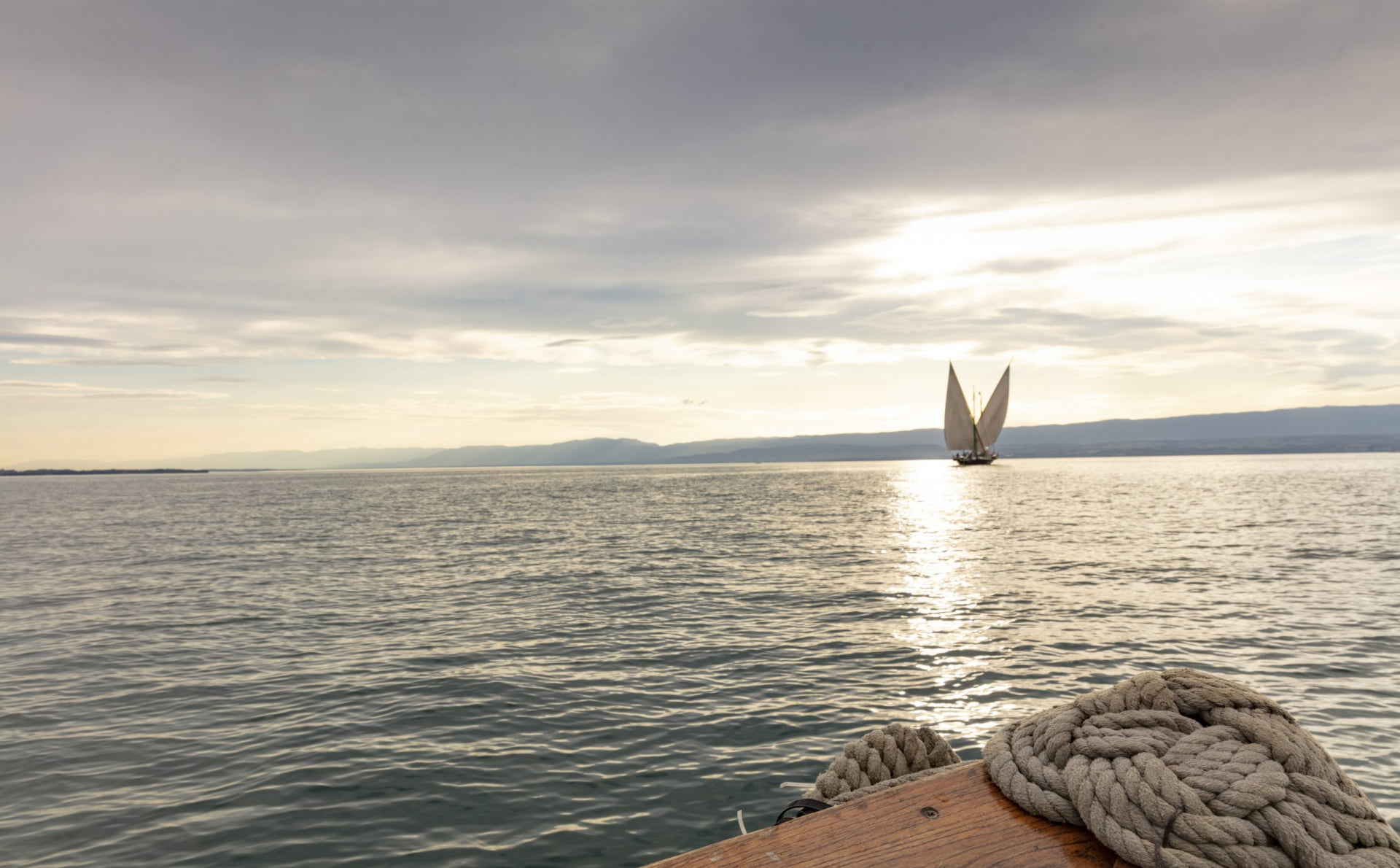 Lakes, a paradise for activities
There are innumerable ways of exploring these superb lakes and enjoying their magnificent surroundings. Whether onshore or on the water, non-motorised activities are the best ways to enjoy the unspoilt environment: rambling, relaxing, cycling, hiking, rowing, canoeing, paddle boarding, boating, fishing, diving, swimming, paragliding, etc.
Swim or relax
The great lake's most beautiful beaches
Are you more sand or pebbles? Or do you prefer soft grass? More than 50 beaches offering swimming and water sports dot the shores of the four great lakes.
Enjoy the lakes 365 days of the year
Activities all year round
Everywhere in Savoie Mont Blanc, it's well-being that counts, whatever the season, not just in summer. In winter, when the mountains are draped in snow, lake cruises, paraglider flights and, for something a little different, paddle-board trips take on another form of magic. And then there's spring, when nature comes back to life, and autumn, when the mountains are ablaze with colour, and when, more than ever, there is the space to dream, far from the bustle of summer. Tempted? Why not give it a try?
The royal abbey of Hautecombe, perched on its rocky promontory, watches over Lake Bourget. All four great lakes are surrounded by castles, museums, fishing harbours and floral villages, reminders of Savoie's exceptional history. Amble through narrow streets, step inside historic buildings and discover Savoie Mont Blanc's cultural riches.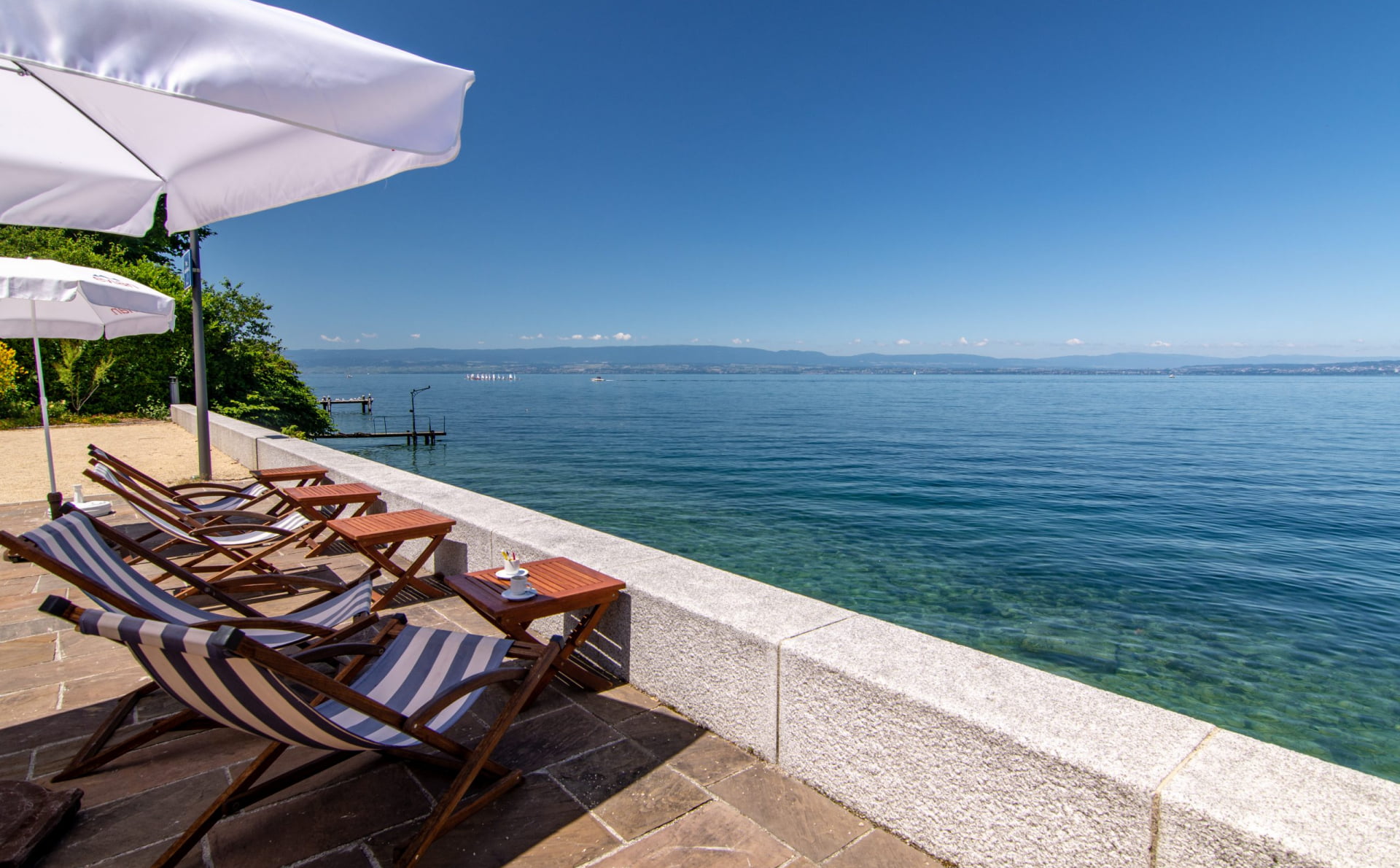 Rooms and terrasses with a view
Restaurants and accommodation
Gourmet tables
Lake fish take pride of place on the menus of our lakeside restaurants. From open-air cafés to Michelin-starred restaurants, on the water's edge or with panoramic views, meals are a feast for the eyes as well as the taste buds.
Singular accommodation for extraordinary nights
In the heart of an abbey, in a castle or, even more romantic, overlooking a lake, spend one or more unforgettable nights in these unique places.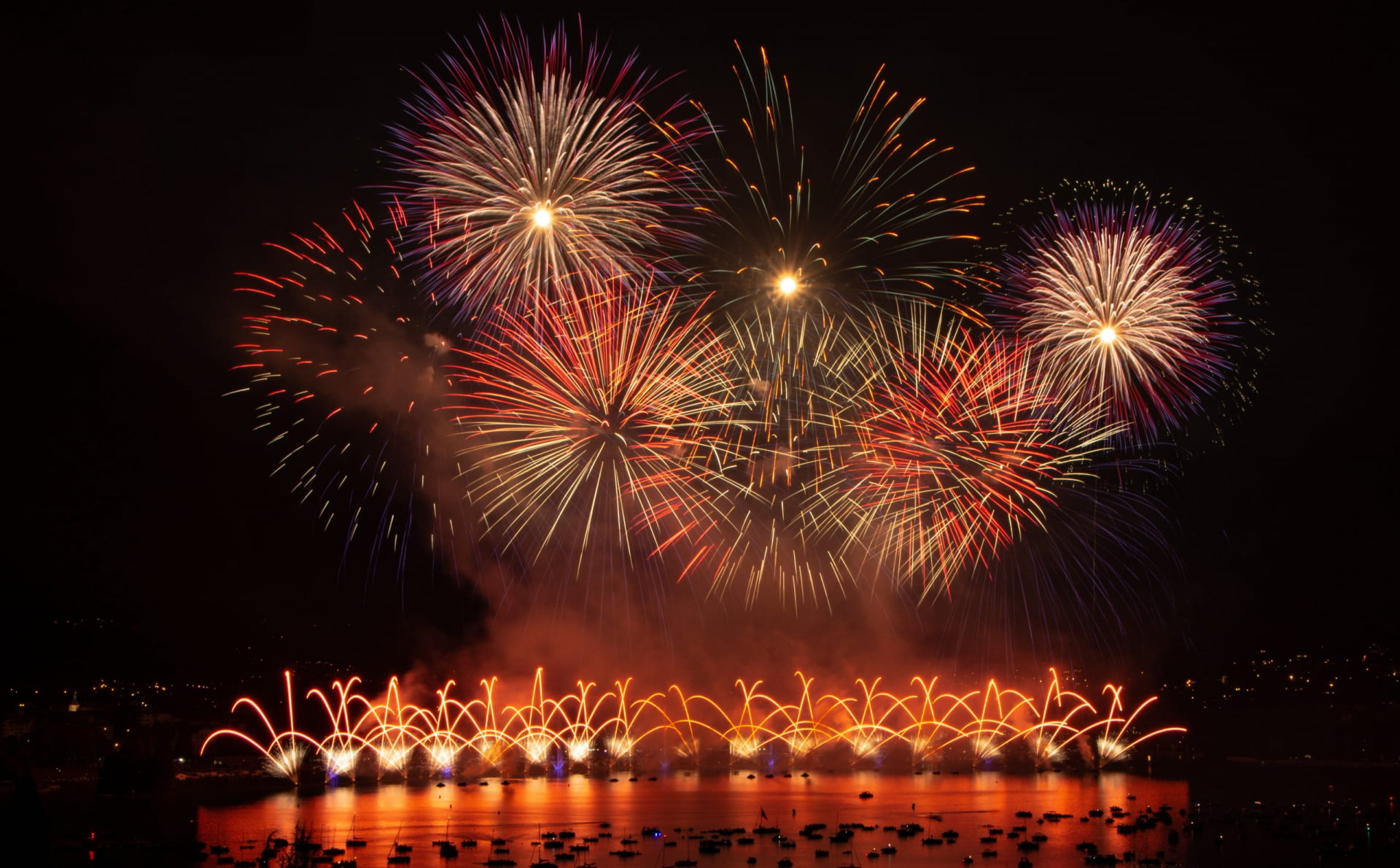 Lakeside events
Major events
Sporting and cultural events bring thrills and spectacle to the four great lakes throughout the year. In this unspoilt, open-air setting, each season's changing colours enrich the backdrop to further inspire artists and athletes.