Discover Savoie wine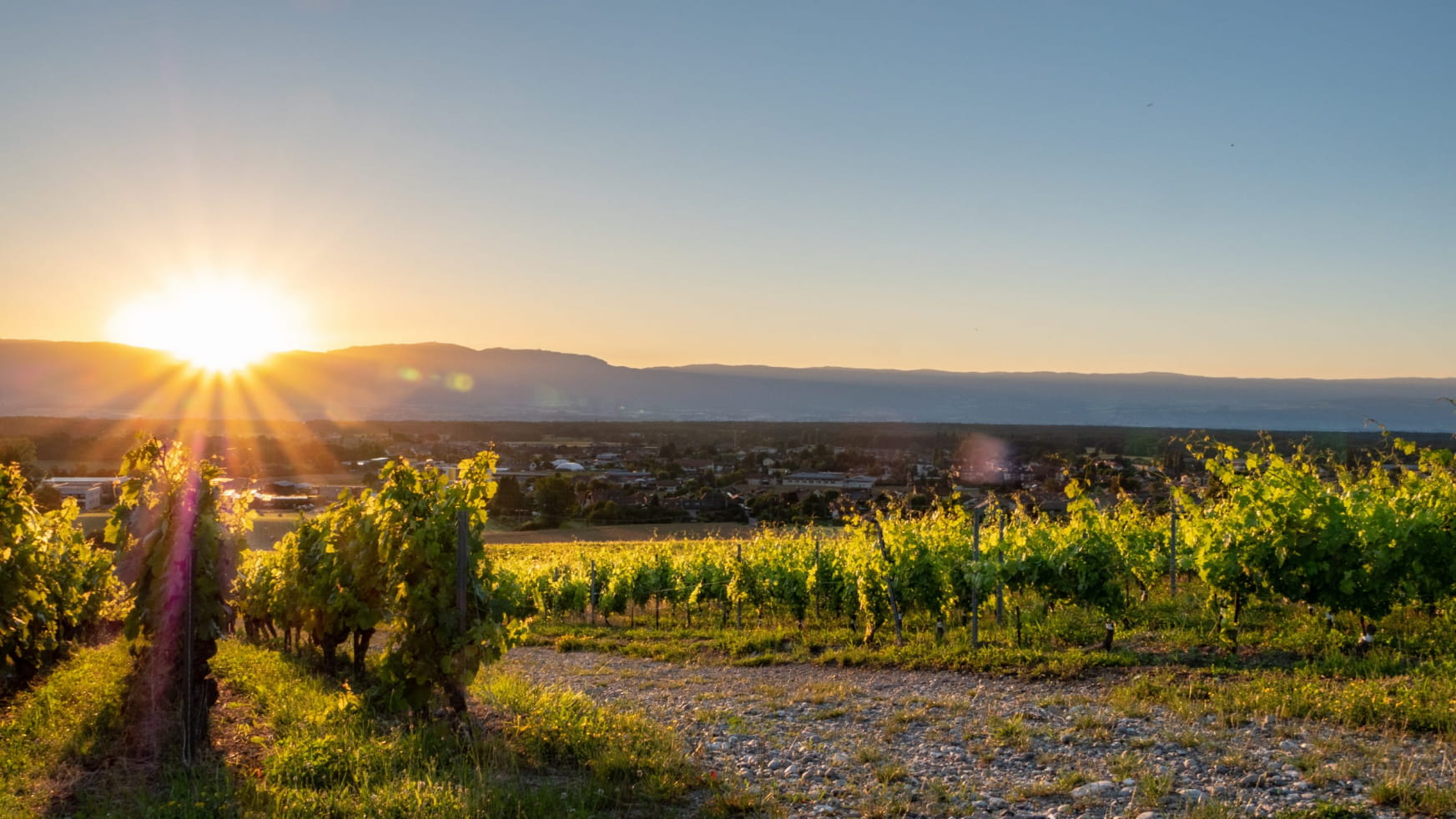 AN AGE-OLD STORY
Praised by all the big names since the 1st century, Savoie wine has an excellent reputation among epicureans, and is served in some of the finest restaurants. Thanks to regular developments in wine-growing techniques and in vineyard operations, Savoie wine has continued to improve and diversify over the centuries.
Although the area's inherent winegrowing and production expertise dates back to the Allobroges tribes of ancient Gaul, it was the Romans and then monks in the Middle Ages who first contributed to improving the quality of Savoie wine and extending the vineyards.
Following the French Revolution, when sharecroppers and farmers finally had the right to own land, they took it upon themselves to perpetuate the excellence of Savoie wine and put the best vineyards on the map.
Nowadays, Savoie wine is served at the finest French restaurants.
Subtle and Fruity Tastes
WHITE WINES

White Savoie wine is emblematic of local vineyards and widely produced throughout the area, reflecting the diverse flavours it has to offer. Whether dry, full-bodied or fragrant, they are developed with the utmost care to ensure they keep their floral notes and remain balanced. The two P.D.O.s awarded, to 'Savoie' and 'Roussette de Savoie' relate the quality of these products to the land.
RED WINES

Made from Gamay, Mondeuse, Pinot and more recently Persan grape varieties, red Savoie wine is as characterful as its birthplace. They are recognisable for their light tannins, their spicy and fruity undertones and have been given Protected Designation of Origin.
ROSÉ WINES

Despite being better known for its red and white wines, the region also produces high-quality rosé wine which is gaining in popularity. Their subtlety sets them apart, with a variety of fruity flavours and colours ranging from light to dark, from salmon pink to strawberry and raspberry. They are refreshing to taste with a light tannin structure and spicy undertones.
SPARKLING WINES

These white or rosé sparkling wines come in golden or pale rose colours and are reputed for their high quality and characterful taste. Two P.D.O.s have been awarded: 'Savoie' and 'Seyssel'. A Crémant de Savoie has also been in production since 2015 to the delight of sparkling wine lovers. It is made from hand-picked grapes of the Jacquère and Altesse varieties and refined over a period of at least 12 months. The Crémant de Savoie's delicate bubbles and rarely equalled elegant aroma really set it apart.

Excessive consumption of alcohol is harmful to your health. Consume in moderation.