Get your feet wet with whitewater sports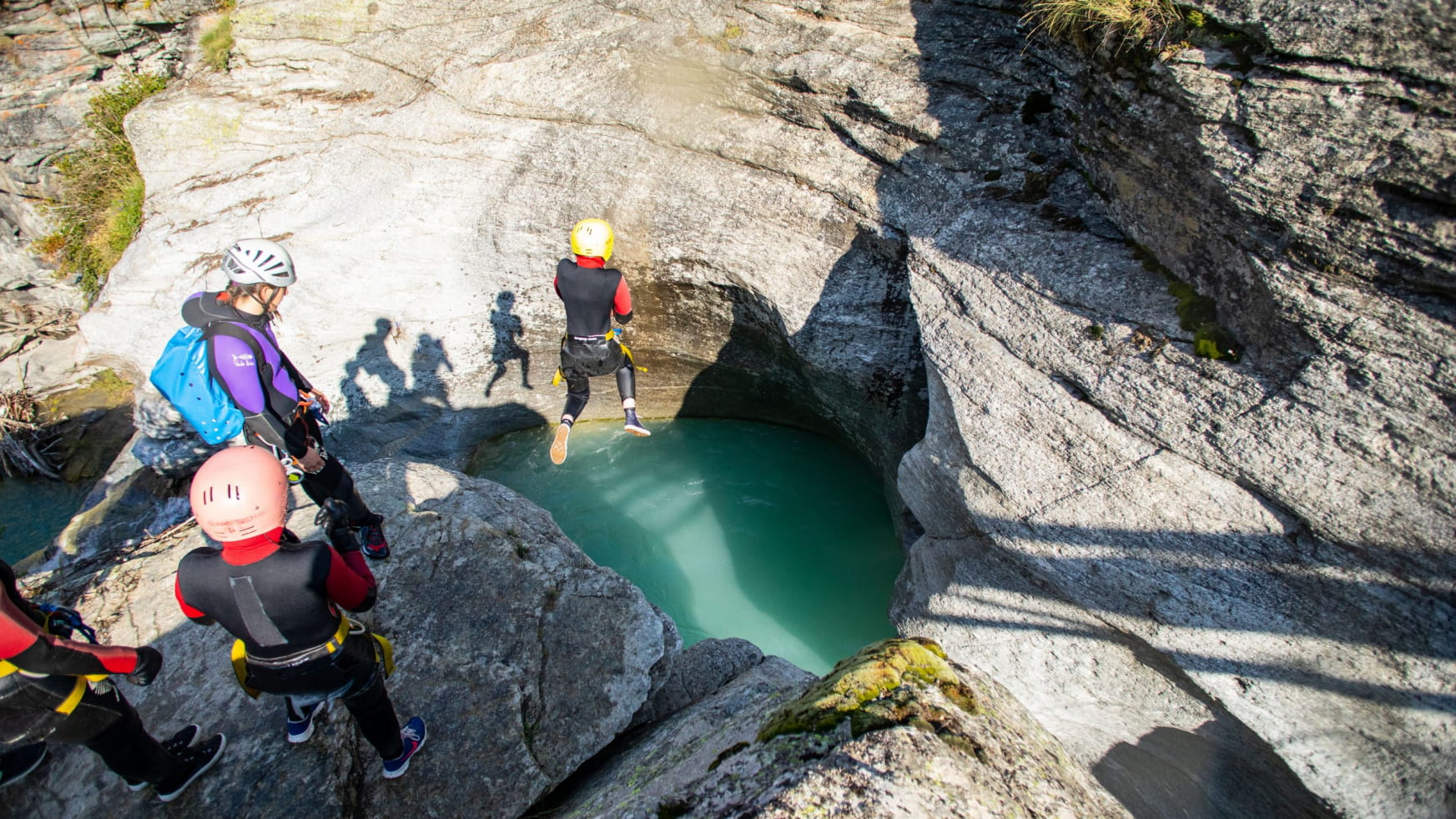 River descents
FIVE MAJOR ACTIVITIES
The alpine rivers in the Savoie and Haute-Savoie are a veritable playground for those who love whitewater fun. Children as young as seven or eight years old can participate in most.
The best known is rafting, group-based navigation on an inflatable raft that can be likened to a water rodeo for the whole family to enjoy.
Another way to go with the flow is hydrospeed (riverboarding). Using a protective board, you glide like a fish through the water and feel awesome vibes along the way.
There's no better way to play with the forces and effects of the current than in a canoe or kayak. Inflatable versions provide the best stability, but moulded ones give higher sensations.
Ruisseling consists of ascending a mountain stream walking against the current with your feet in the water.
And lastly, canyoning is the invigorating descent of waterways by jumping, sliding, swimming, and sometimes using ropes to cross overhangs and waterfalls.
THE POPULAR SPOTS
The secret to having fun without danger and with respect to the environment is loving water and knowing how to swim (of course!), and taking part in the adventure with supervision and good equipment. The region has many whitewater guides, as well as high mountain guides who are also trained in canyon skills.
Among the most beautiful spots are:
The Doron de Bozel in the Vanoise, devilishly wild
The Haute-Isère in the Tarentaise, the centre of rafting
The River Griffe in the Haute-Savoie, and its highly regarded canyons
In the springtime, intense sensations are guaranteed because of the abundance of water coming from the melting snow to the great joy of thrill-seekers.
Summer and fall bring calmer waters for a mellower approach, where you can relax and let go, enjoying the scenery and biodiversity without cutting back on the fun.
You make the call!