Discover the Savoie Mont Blanc wine route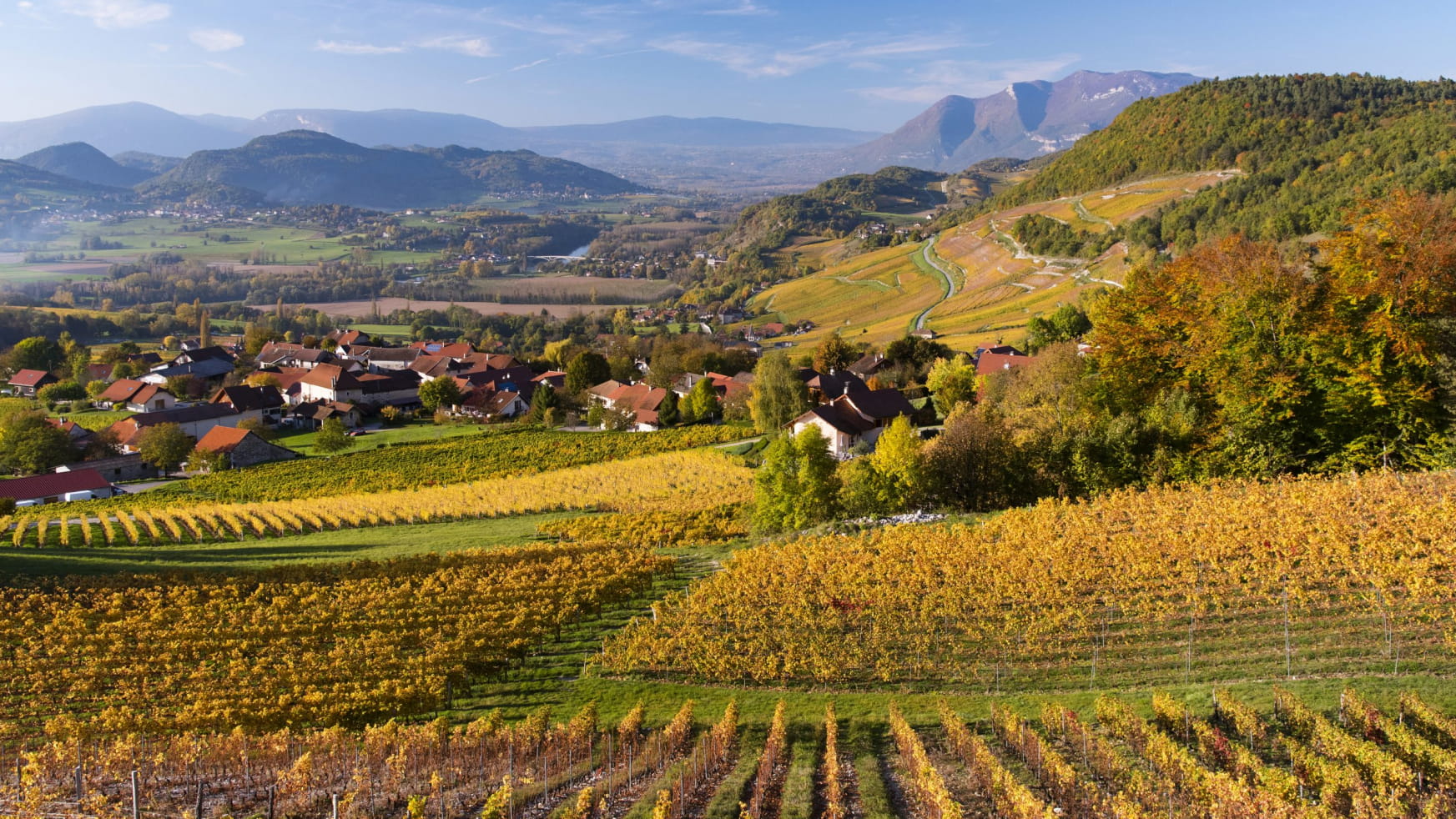 The area has three wine routes.  One lies to the north of Lake Bourget, taking in Chautagne and Jongieux wines. The second, covering Chambery gap and Savoie valley, travels between Chambery and Montmélian. The third lies in Haute Savoie and offers the chance to discover Lake Geneva and the Arve valley.
Lake Bourget
THE CHAUTAGNE AND JONGIEUX WINE ROUTE
From Chambéry, take the route heading towards Bourget du Lac. Continue on to col du Chat, then follow signs to Billième. Stop off at Conjux a little further on to discover some Monthoux, Marestel and Jongieux wines.
Pass through Chanaz, then Chindrieux, and keep heading in the direction of Chautagne. This will take you along the edge of the Rhone river and through the towns of Seyssel, which produces sparkling wine, Corbonod then Frangy. Here you move in to Roussette wine country. Carry on to Chindrieux, then skirt the lake all the way to Aix-les-Bains where your journey comes to an end.
Haute-Savoie
LAKE GENEVA AND THE ARVE VALLEY WINE ROUTE
From Annecy, head towards Roche-sur-Foron. Continue on to Bonneville, Ayze and then Marignier. Follow signs to Findrol and you can discover where Ayze wine is produced. Carry on to Thonon-les-Bains, via Bonne, and you'll arrive in lower Chablais. Around Cranves-Sales, you'll come across the Crépy vineyards. Drive on towards St-Cergues then Douvaine. Here you can explore Chilly, Massongy and Séez as well as Marignan wine. Shortly after Thonon, stop off for a break at the Ripaille and Marin vineyards.
Savoie valley
THE CHAMBERY GAP WINE ROUTE
From Chambéry, head towards Apremont. Carry on in the direction of Chapareillan, Myans, Saint-André lake and les Marches, taking you to the heart of Abymes wine country. Drive on towards Montmélian, then skirt the Isère river towards Frèterive. Head back to Montmélian along the far bank of the Isère river, passing through Saint-Pierre d'Albigny, Saint-Jean de la Porte, Cruet and Arbin, where Mondeuse grapes grow. Once out of Montmélian, aim for Chignin-Bergeron via Françin, Torméry and Chignin. Carry on towards Saint-Jeoire Prieuré and discover the vineyards of Monterminod.